The Original Audible... DEBRIS FREE EAR FILTER
Keeps Bugs and Debris OUT of your Ears.
---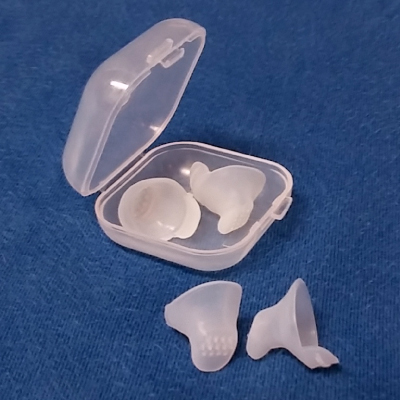 The Debris Free Ear Filter is a "One Size Fits All" unit that can be used in a variety of applications to prevent insects and foreign debris from entering the ear cavity including:
Sleeping
Showering
Camping/Traveling
Construction Sites
Industrial and Working Areas
Beaches/Recreational
Barber Shops
Lawn Maintenance
...and many other common situations without disrupting the capability of hearing with extreme comfort. Debris Free Ear Filters are contoured to the shape of the ear canal and are reusable and washable, with a convenient carrying case. Made of medical grade silicone. Not recommended for swimming.